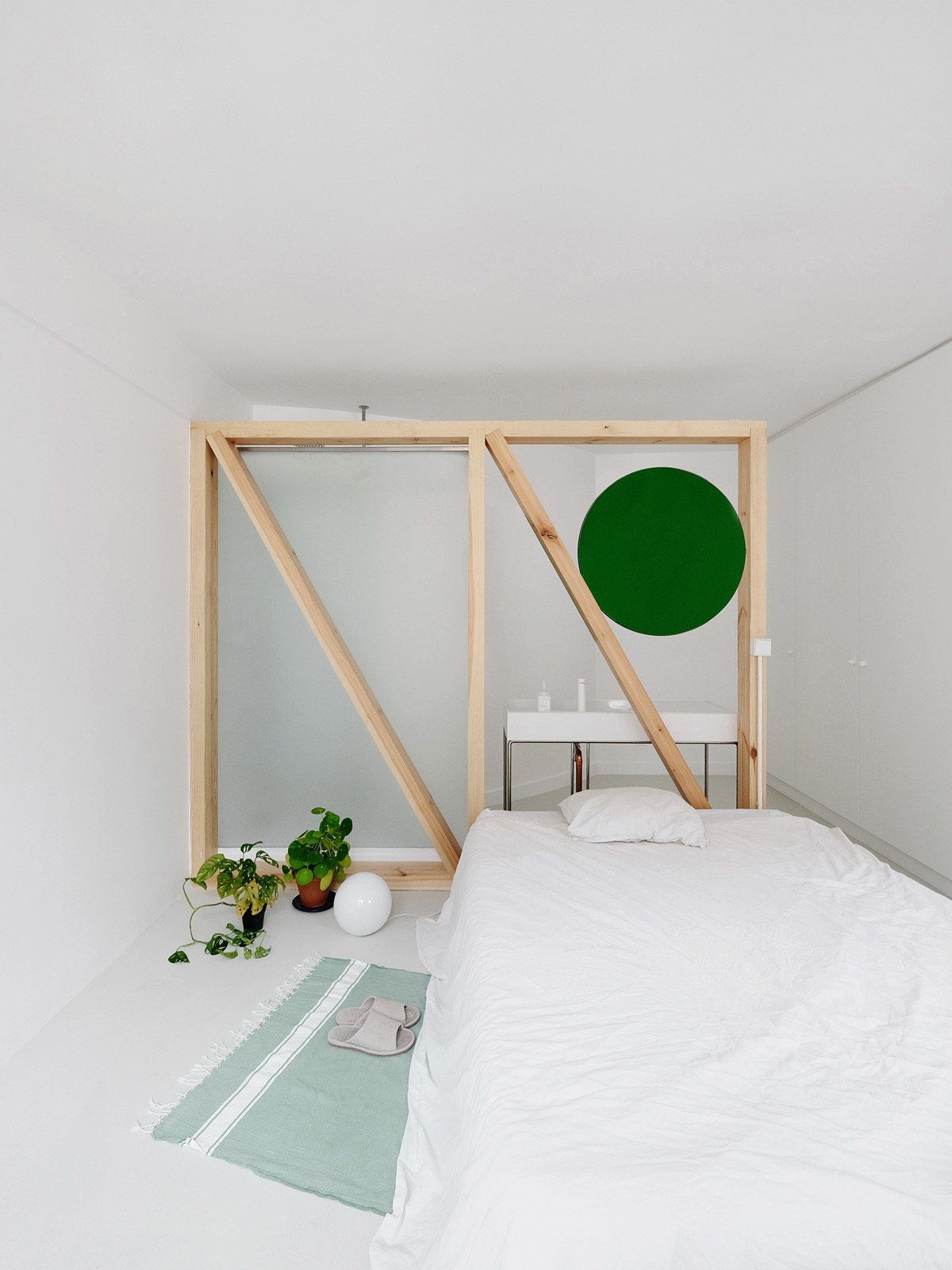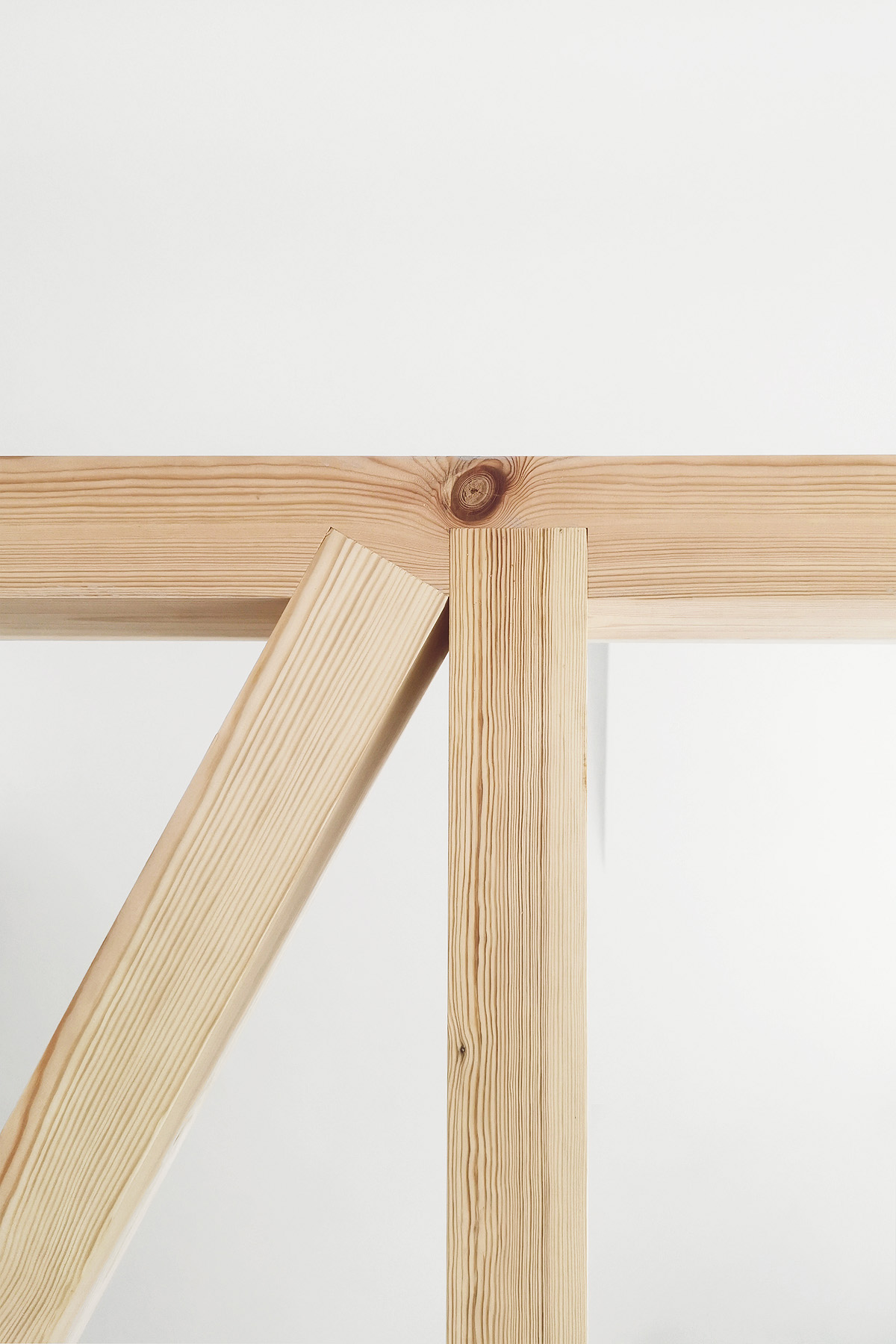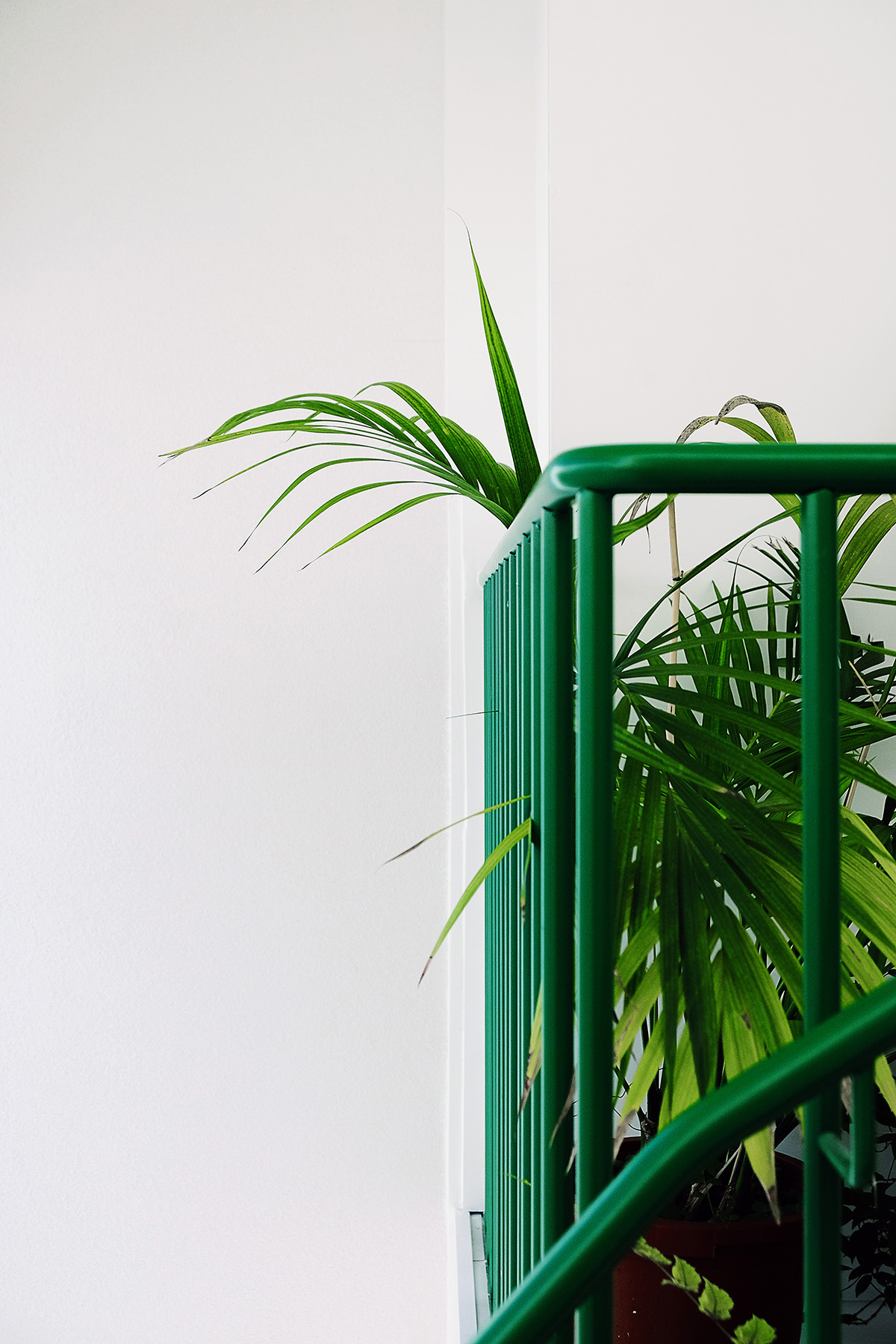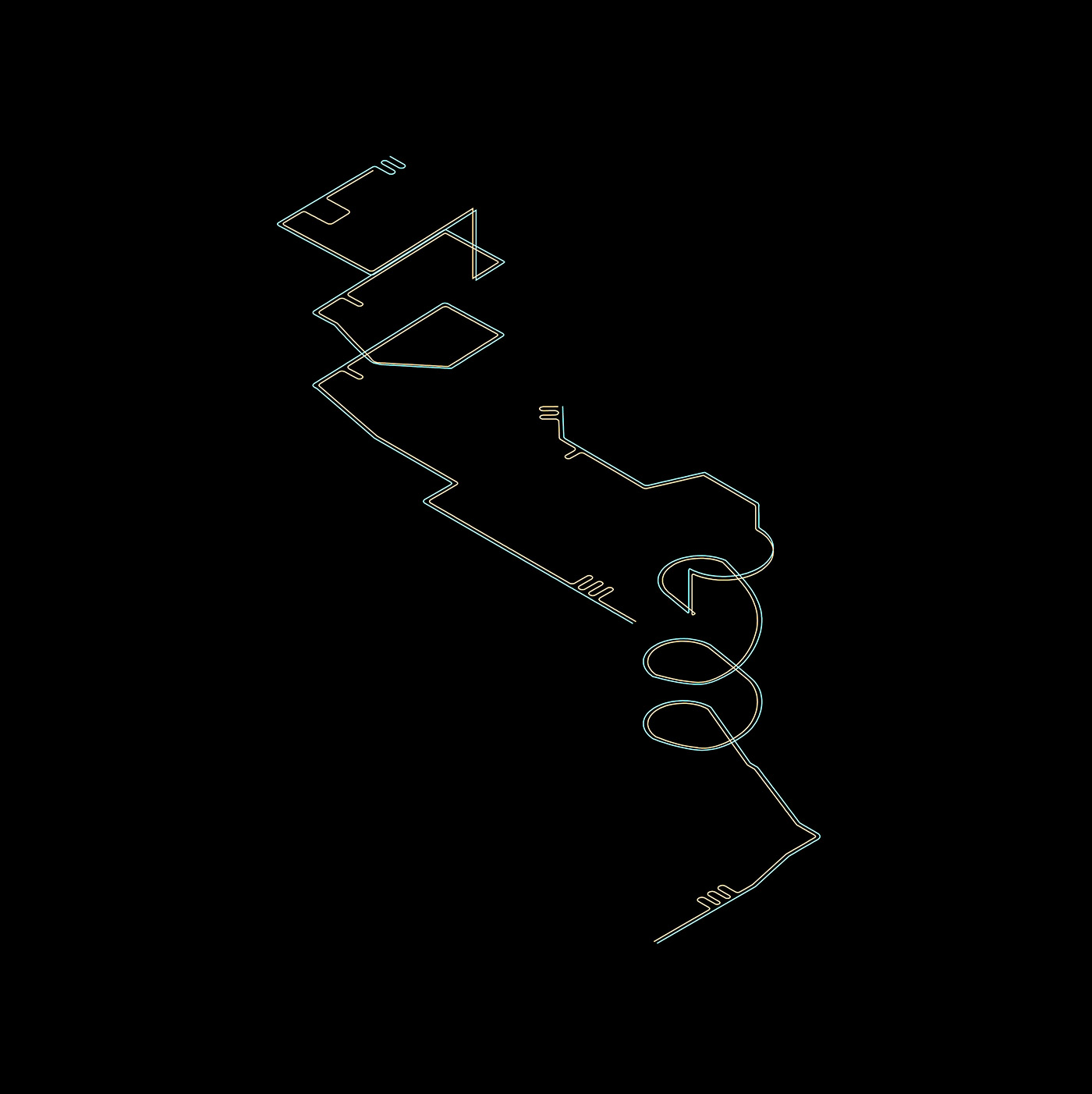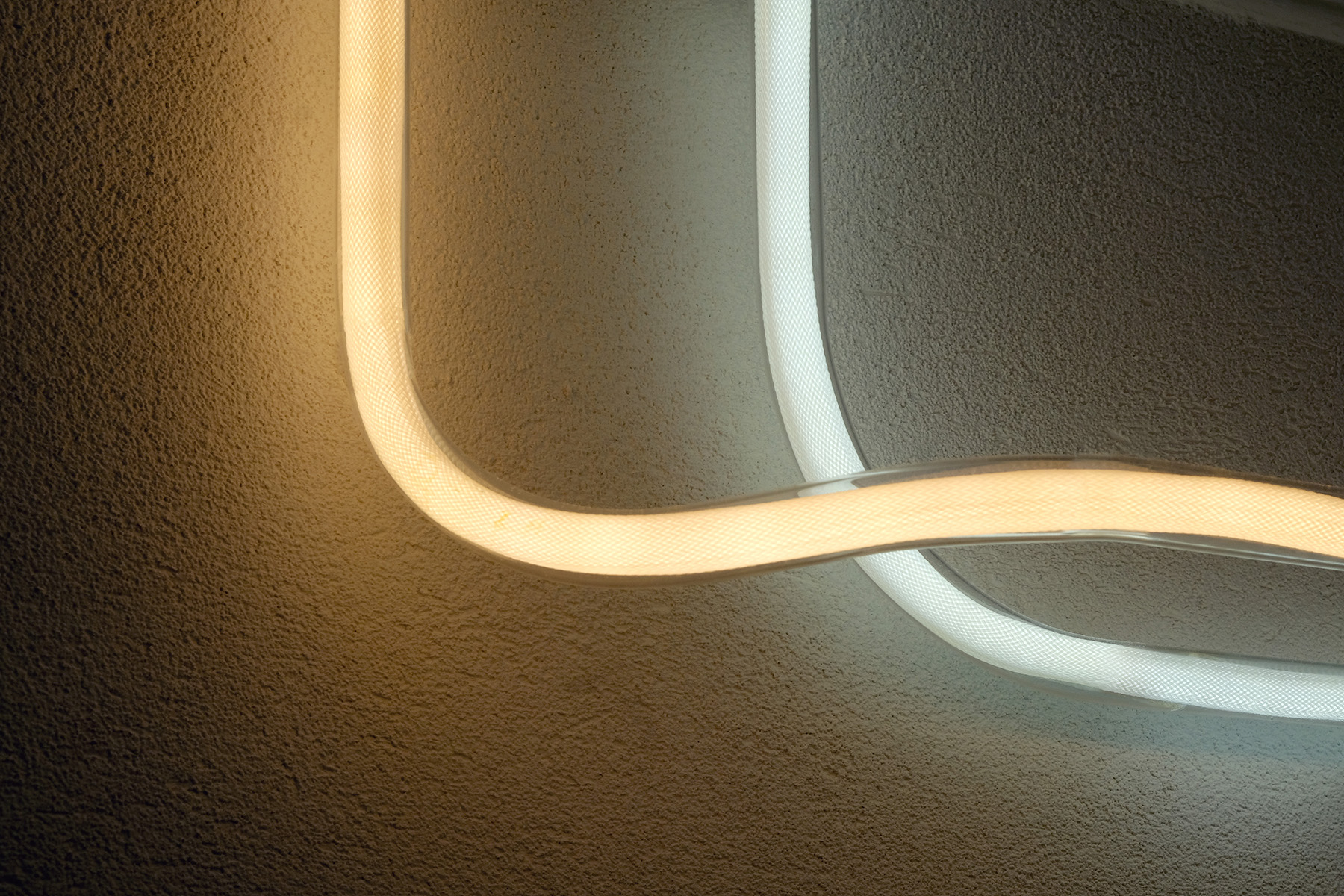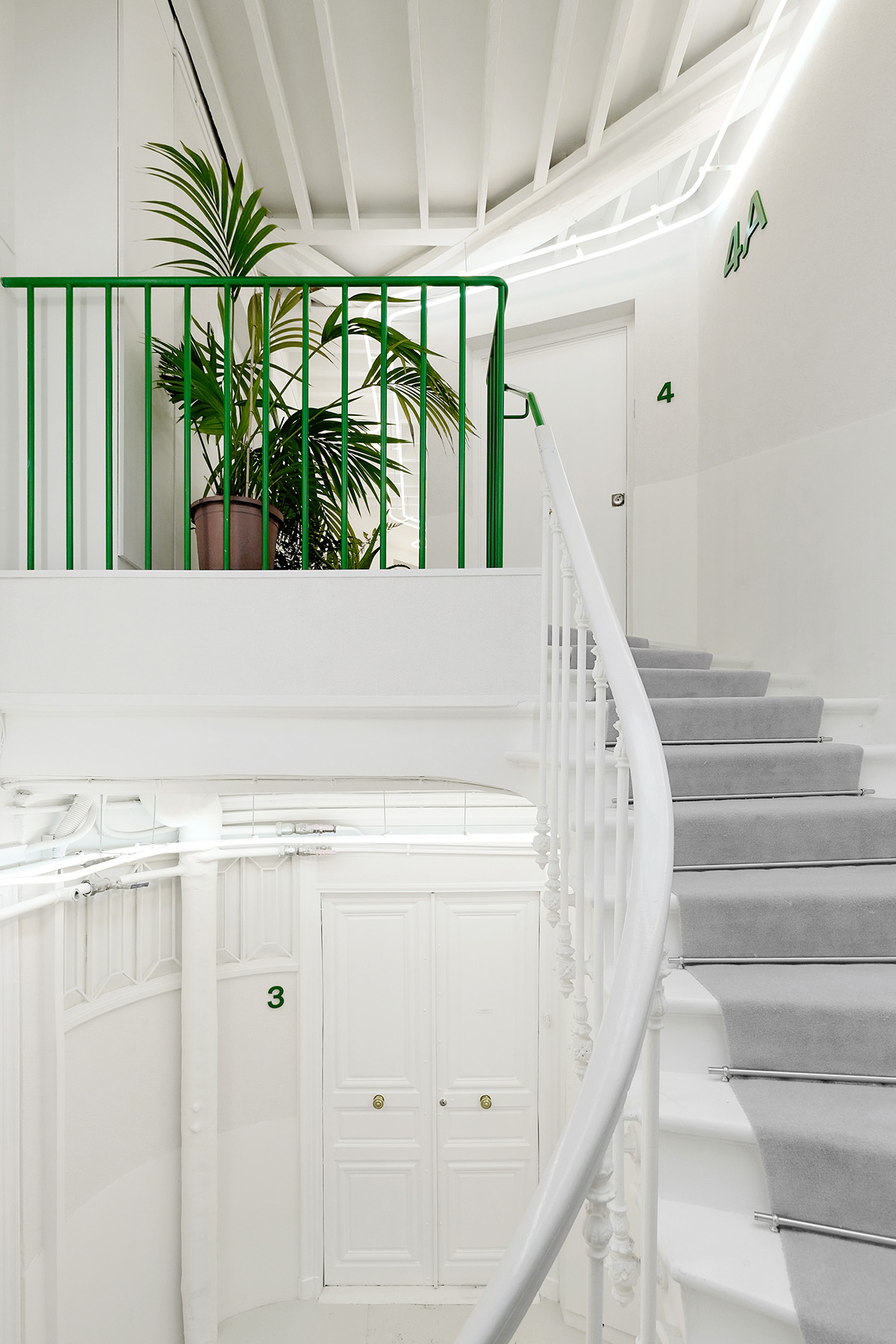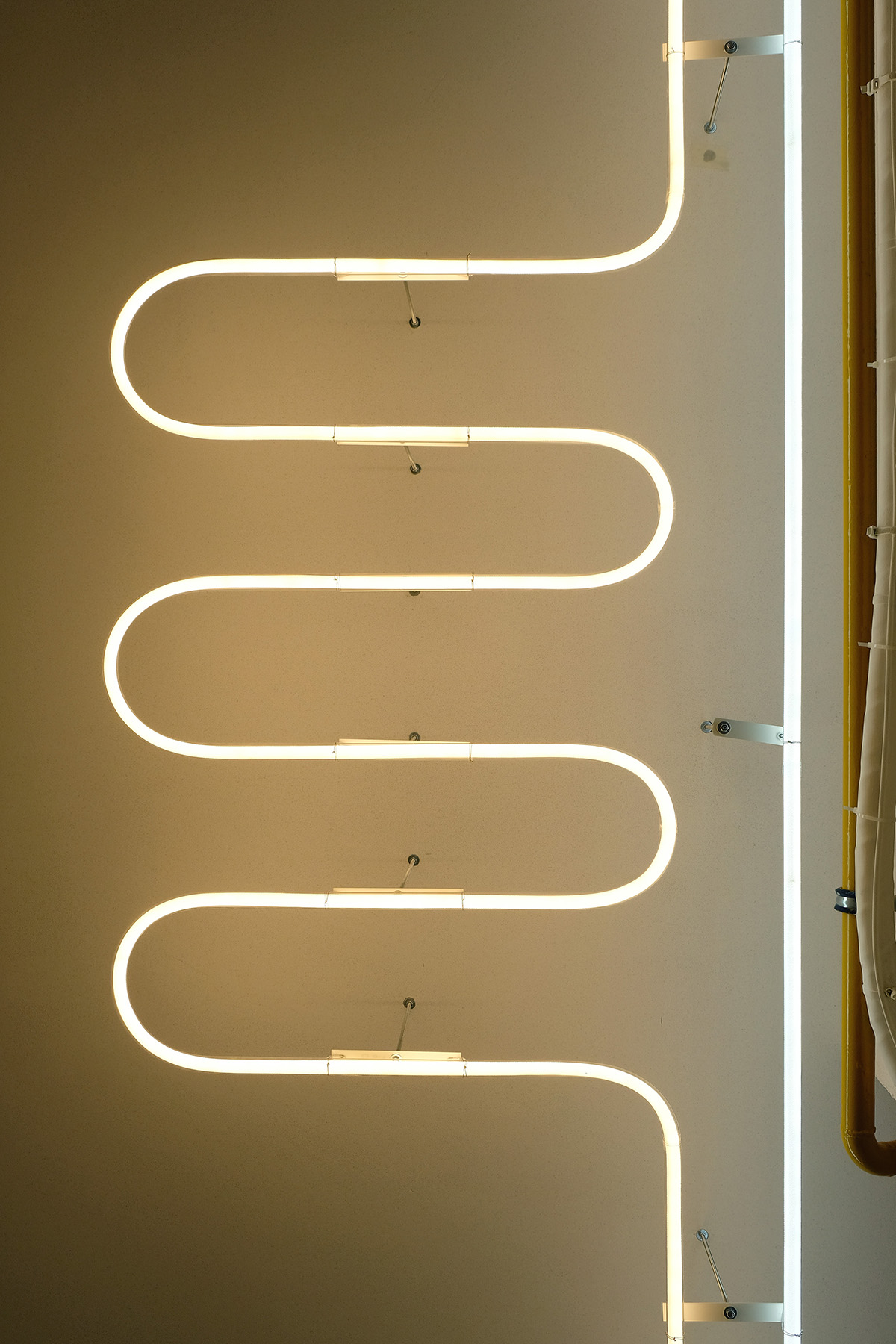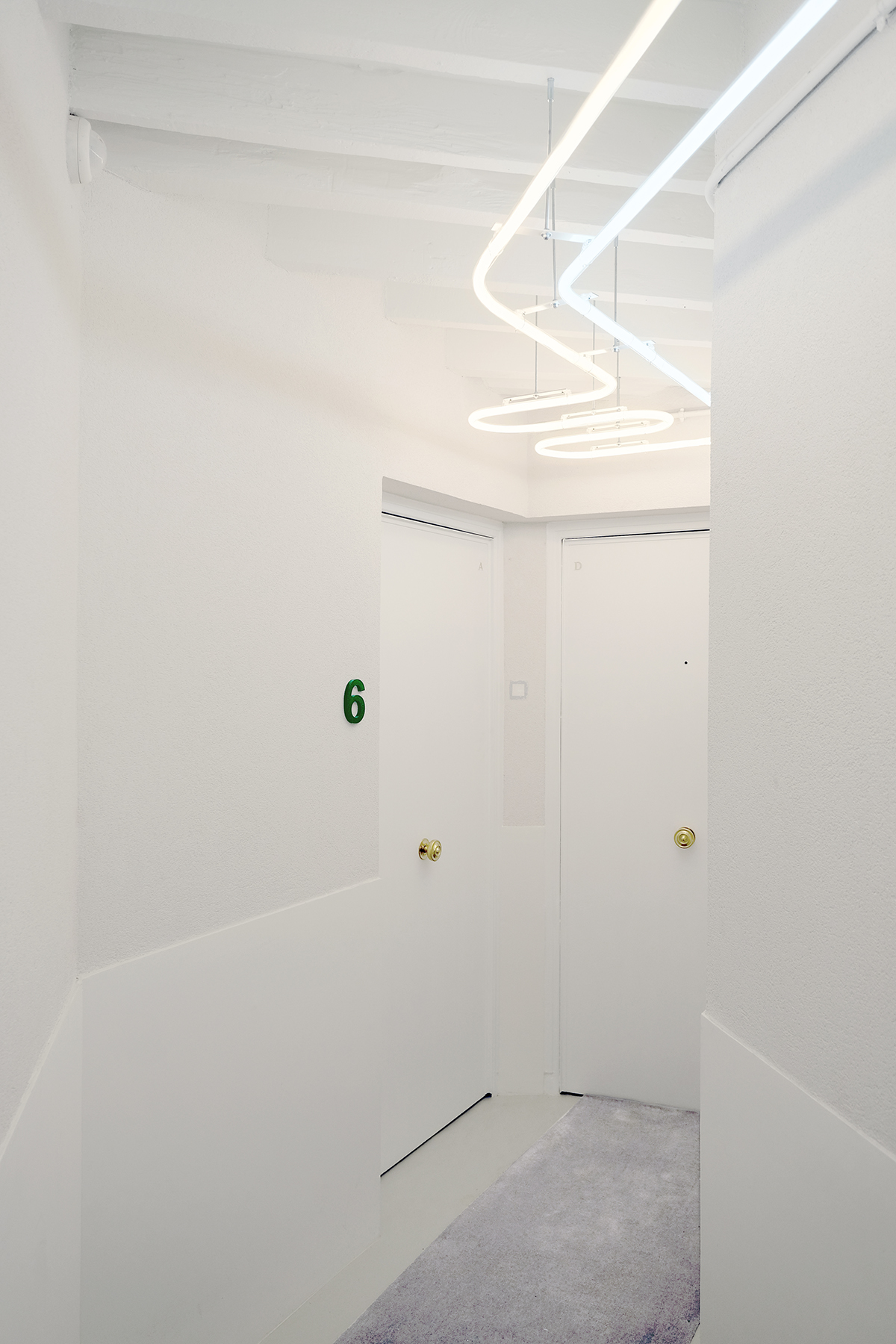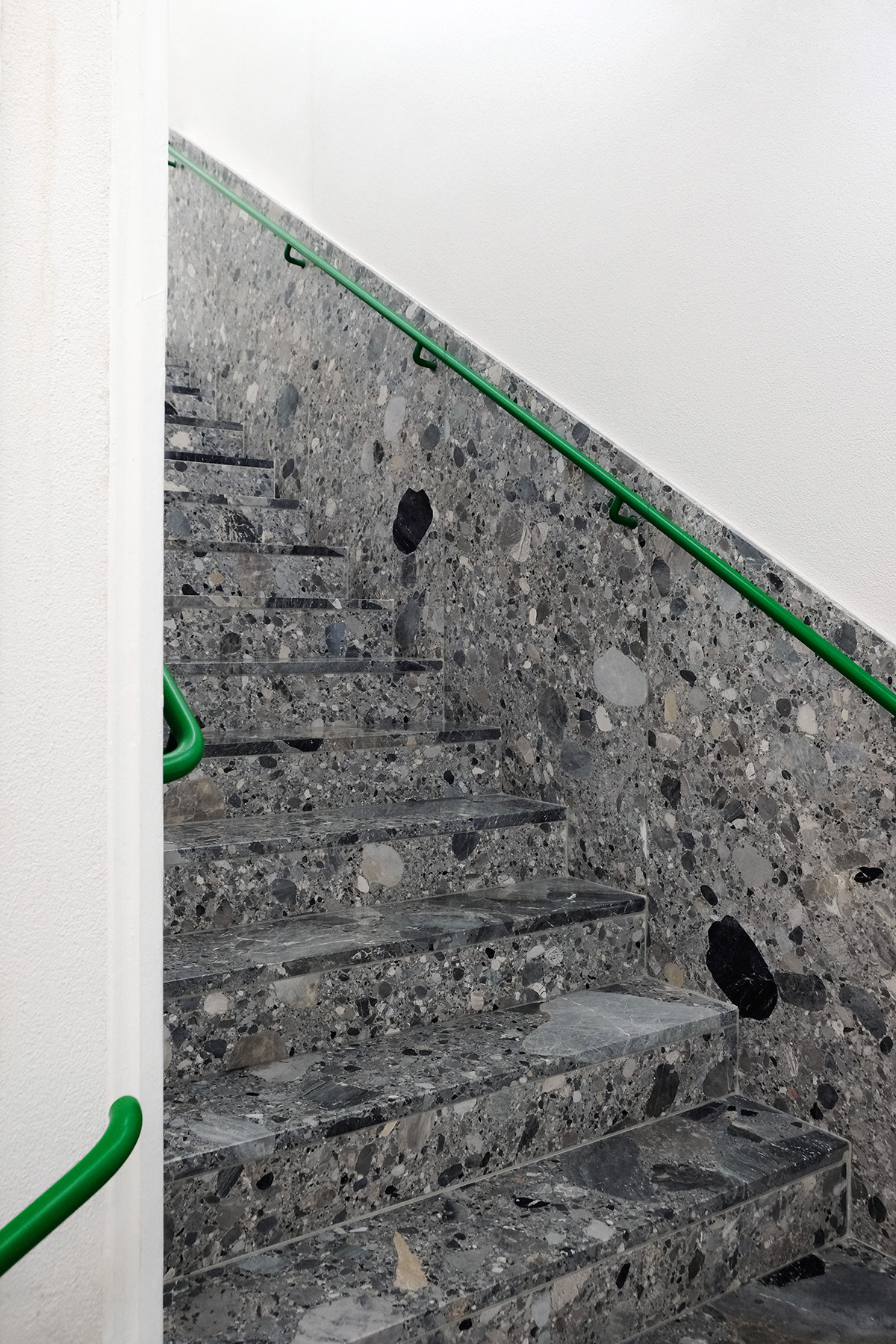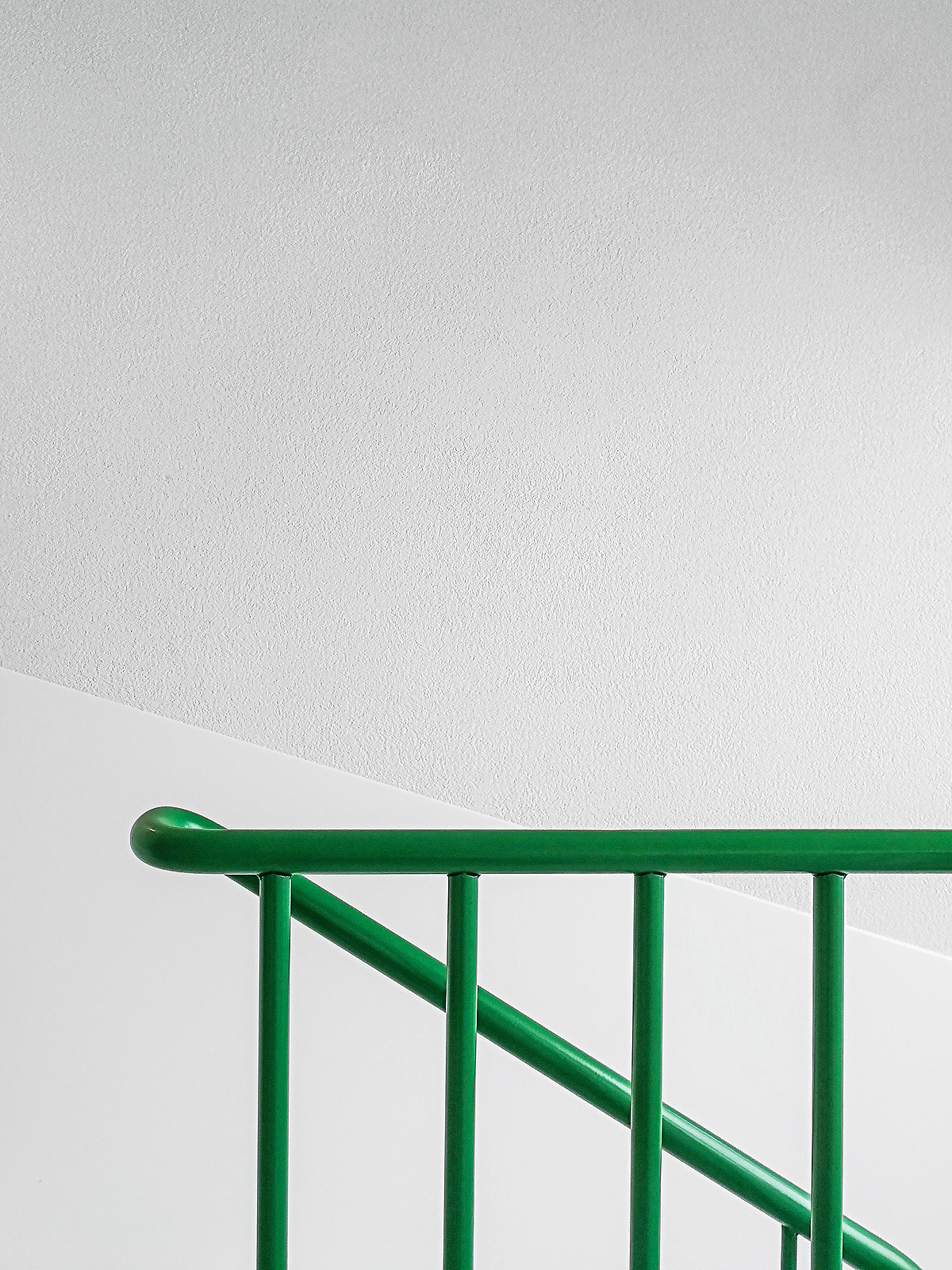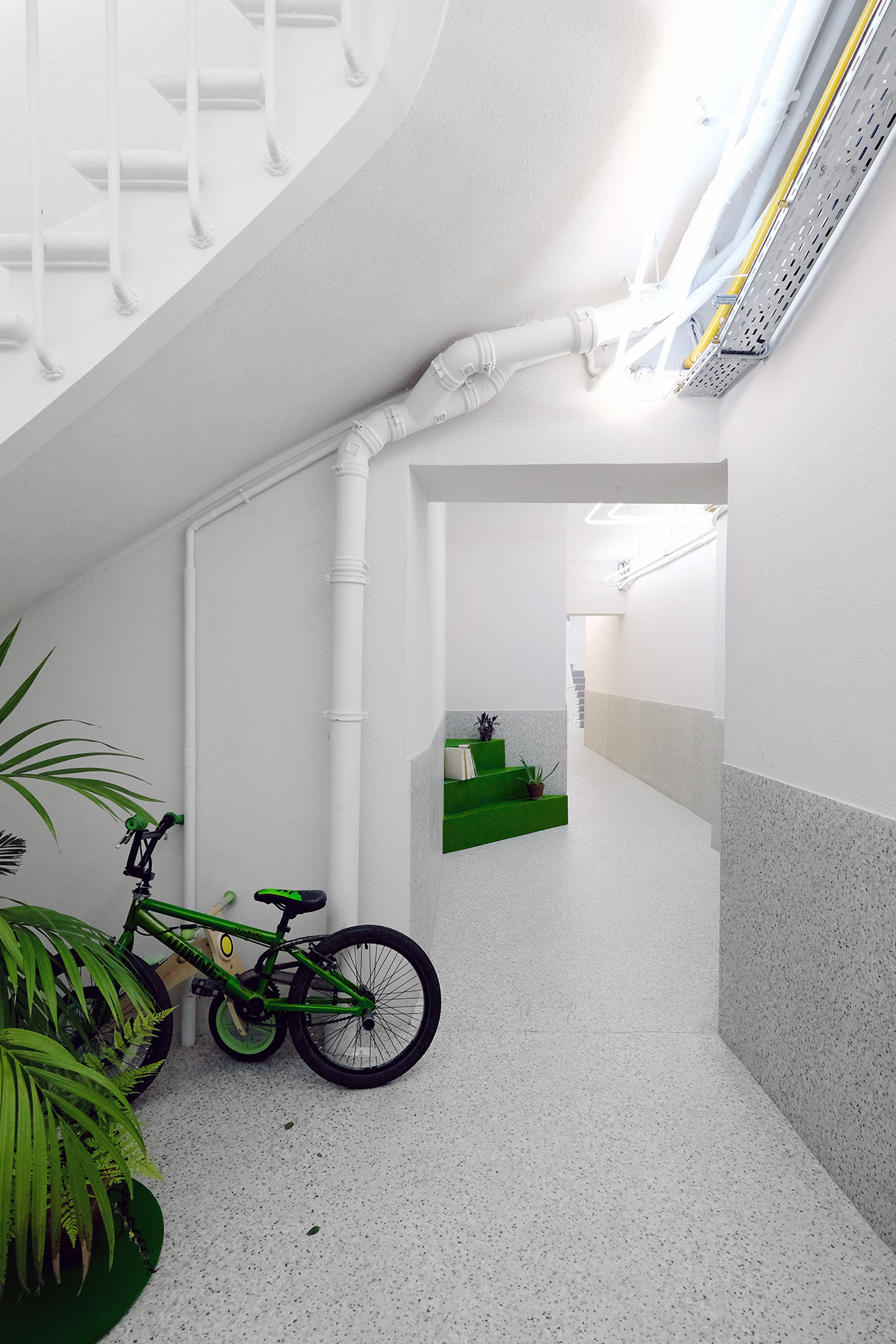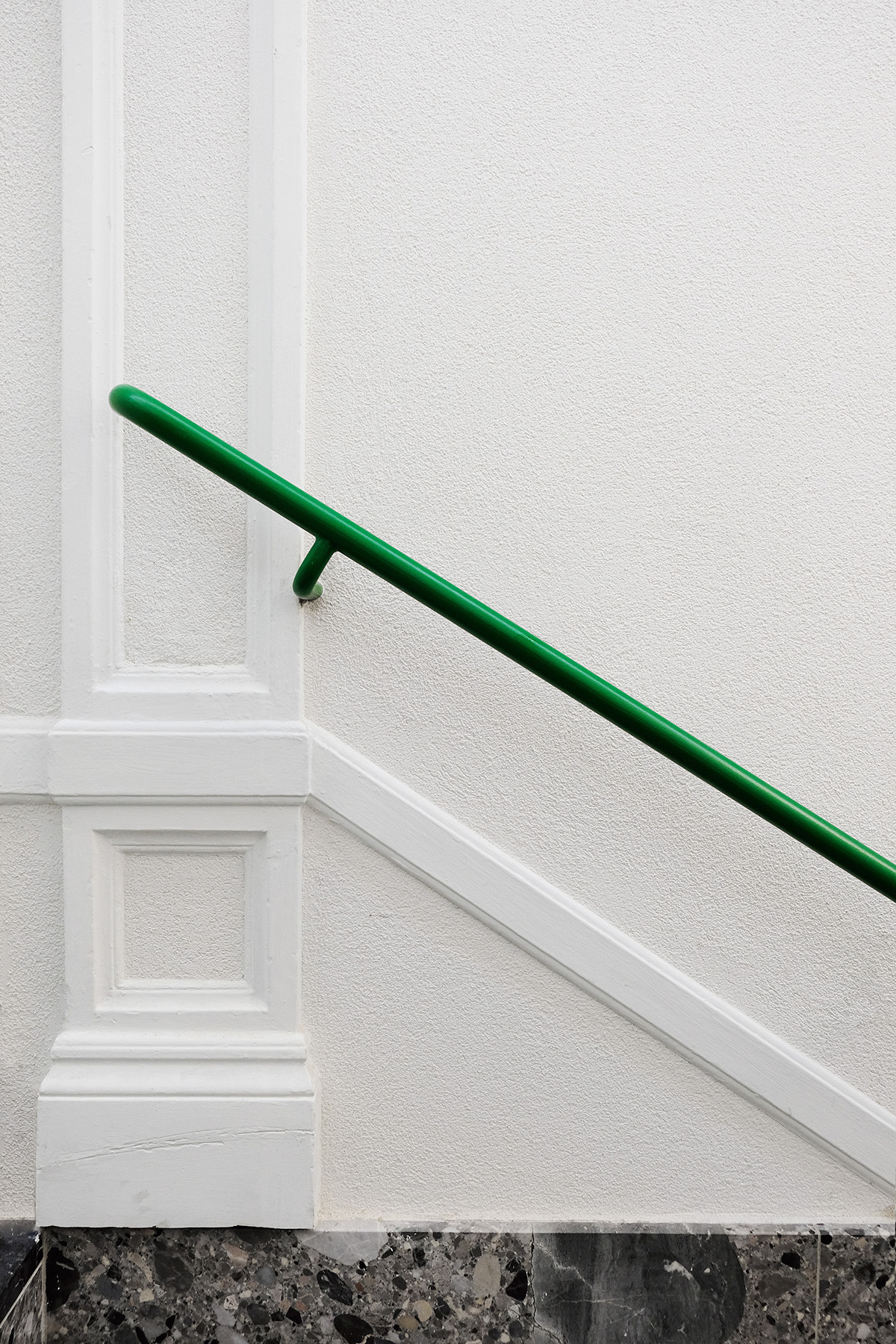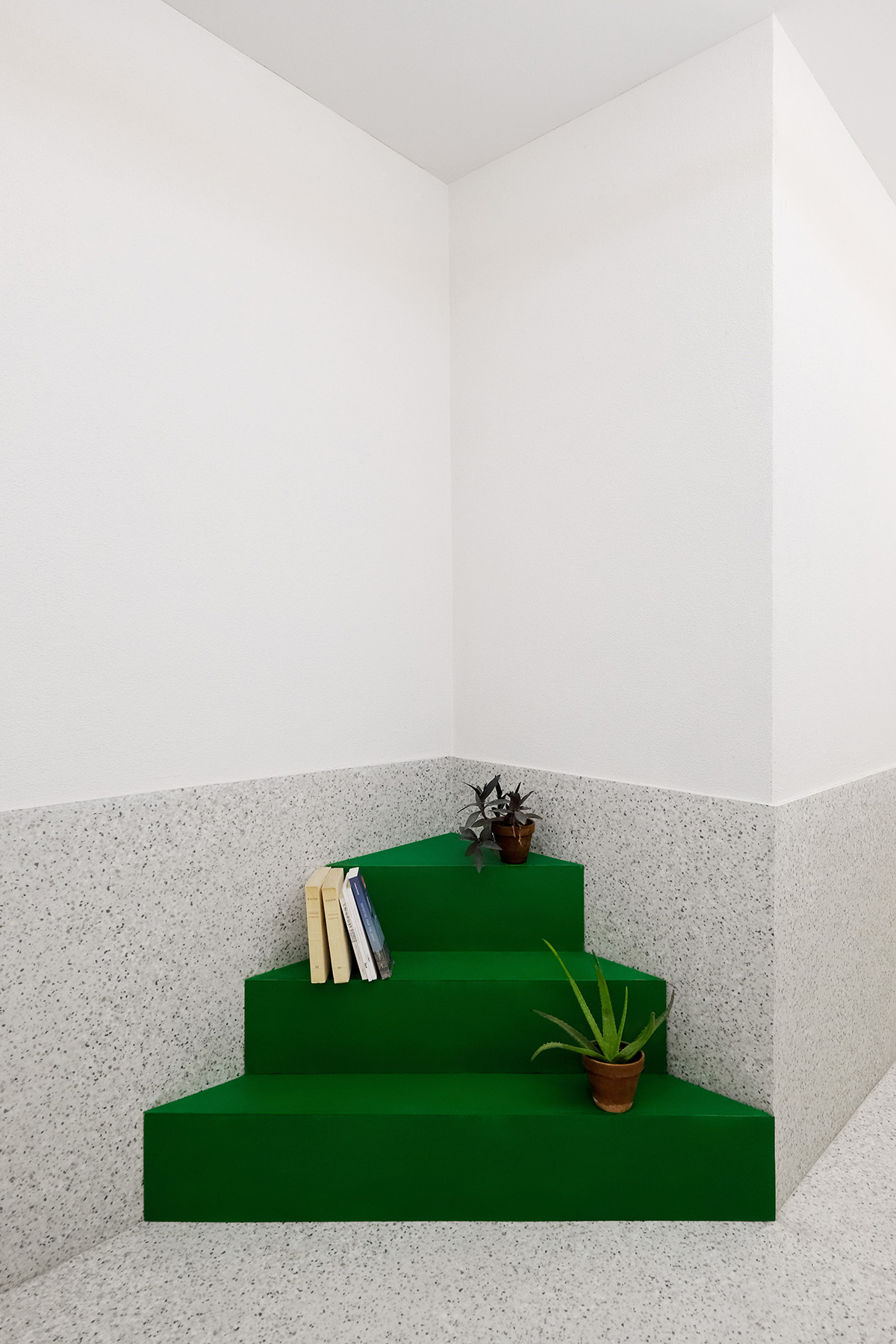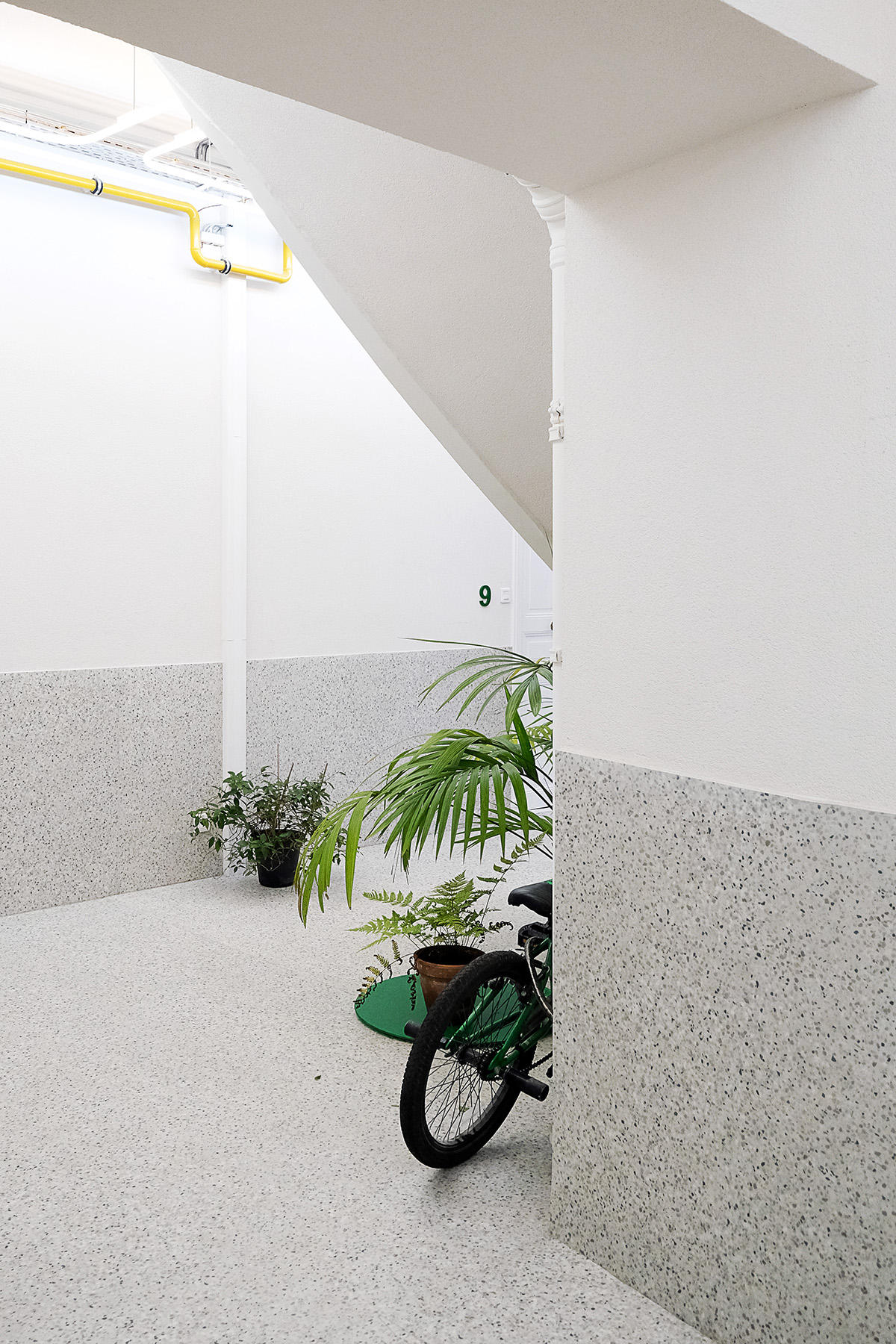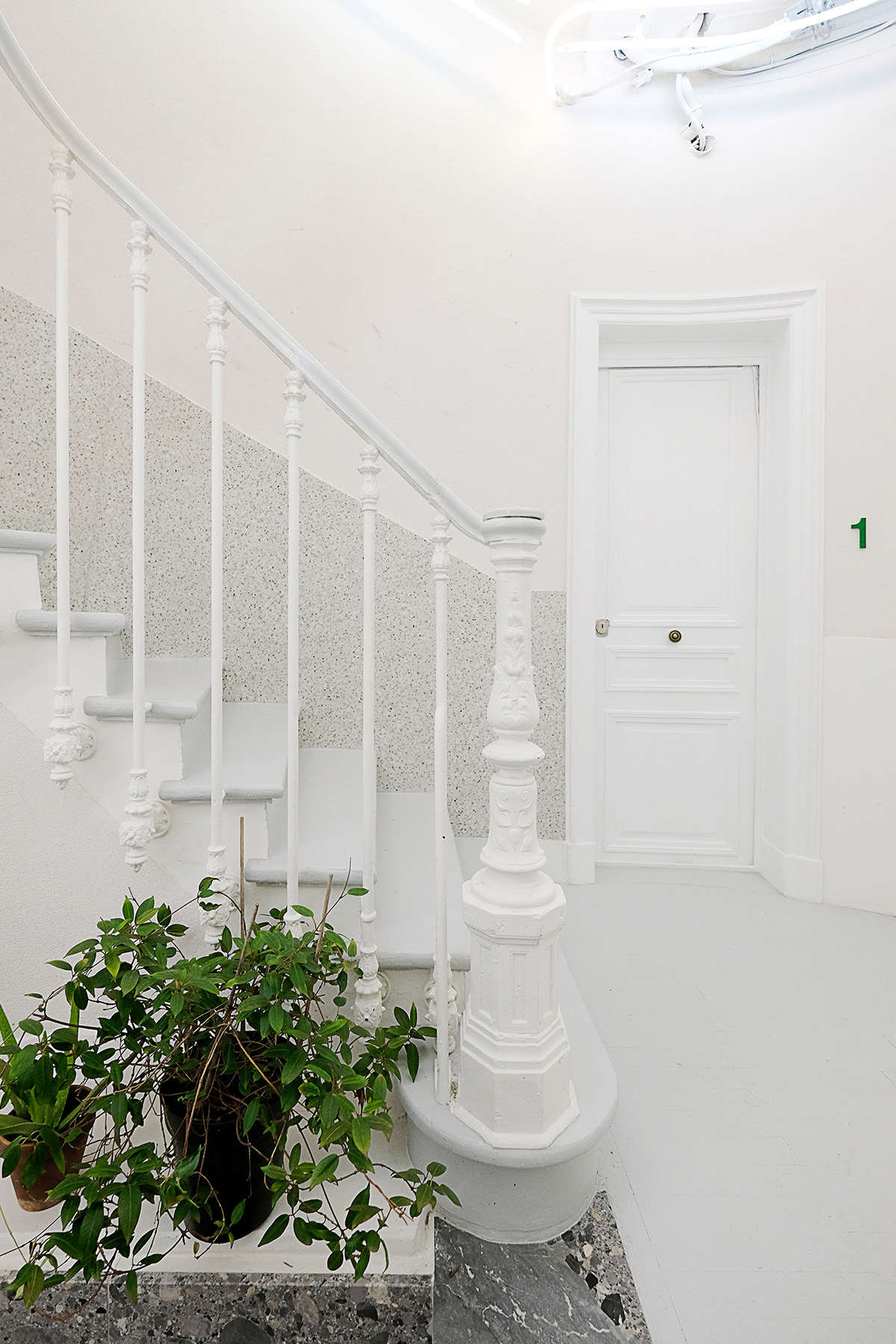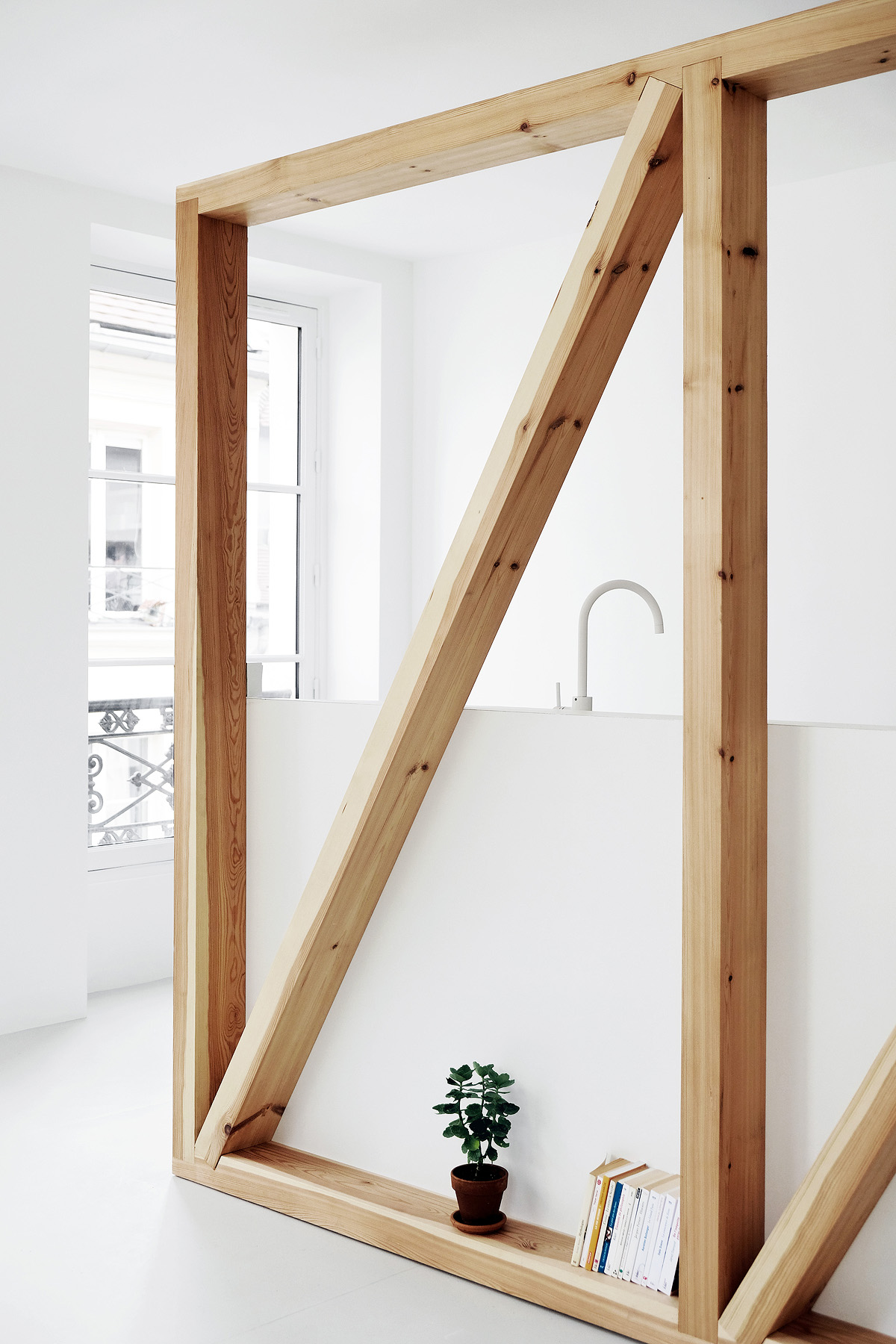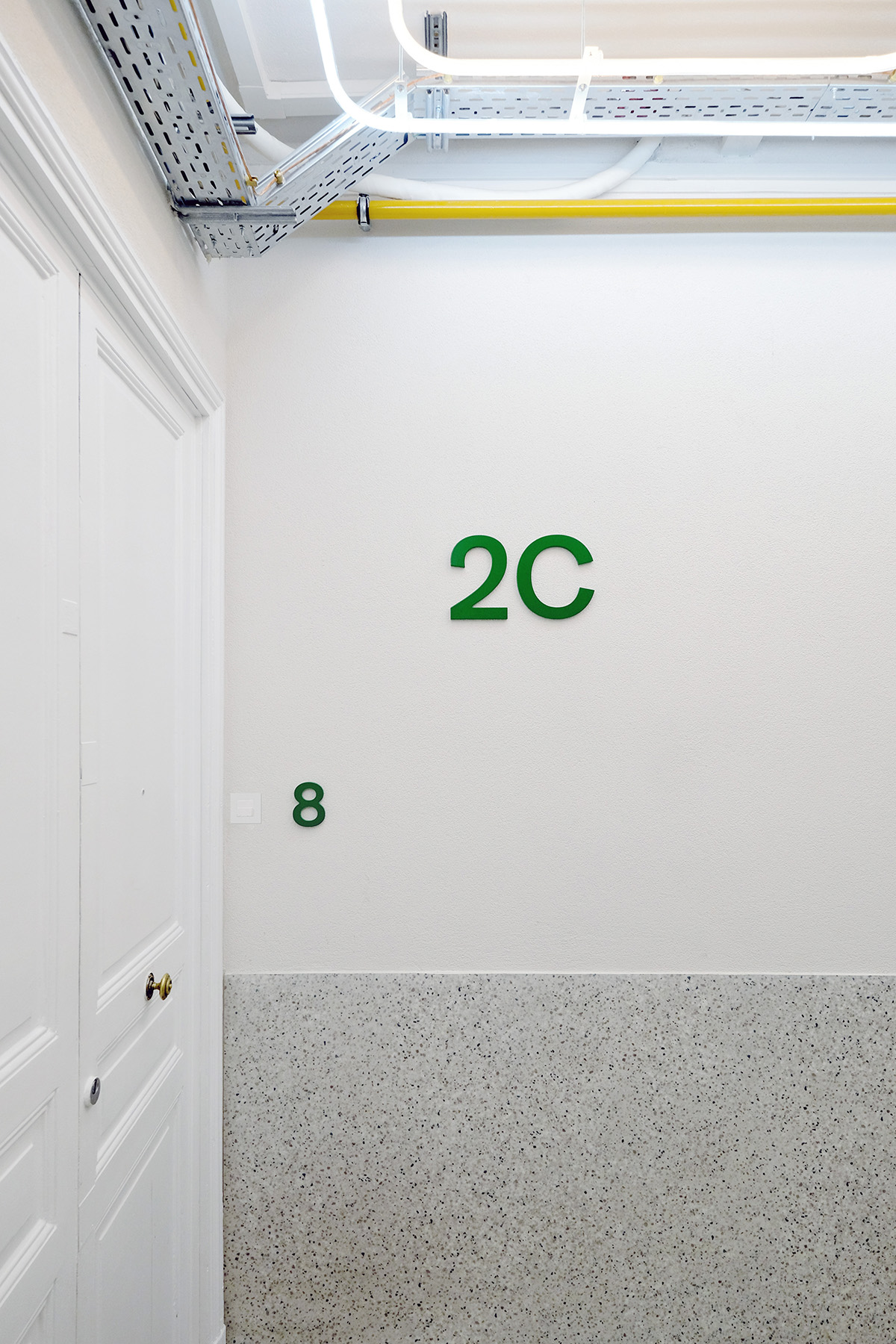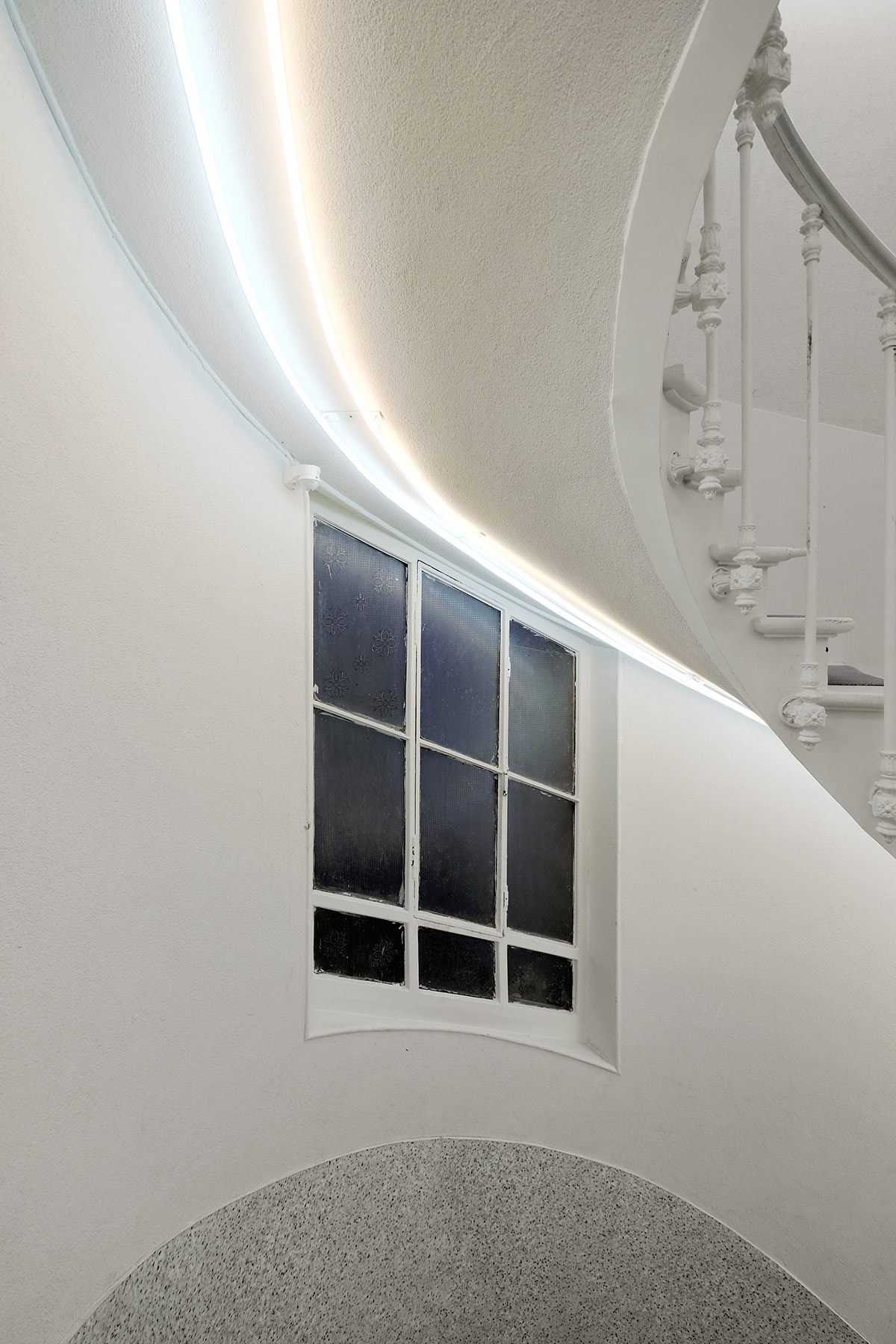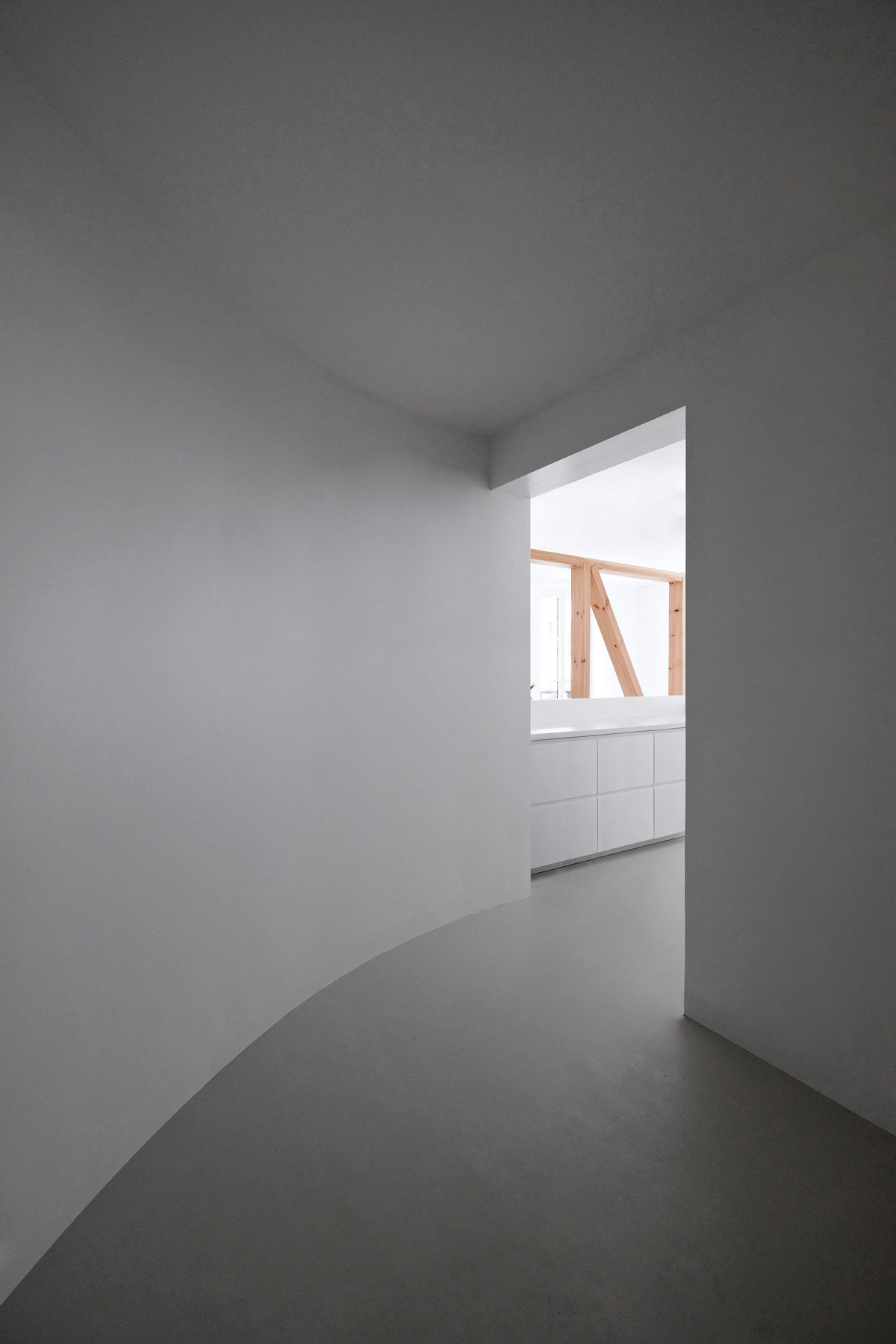 Logements Sainte Croix
Citynove asked us to renovate parts of a building in le Marais that suffered from heavy works on the ground floor. Main difficulties included damaged hallways, high density of cables, pipes, wires of all sorts, and structural problems and cracks in apartments, resulting from years without maintenance.
Hallways :
A project in three chapters : materials, light, uses.
Considering the hallways like a progression from the roughness of the street level to the quietness and brightness of the highest storeys, we proposed a gradient of granulometry in the materials of the floors and dados, from geology to atmosphere. The ground floor, heavily used by inhabitants, is made with Ceppo di Alba, a natural stone, while the top floors are simply painted white. Intermediate levels are covered with soft rubber panels. Ceilings and upper parts of the walls are sprayed with a white roughcast, able to hide the irregularities of the existing walls.
We analyzed the natural light behavior and proposed a combination of pipes that deliver the appropriate amount of light in each space. Just like hot and cold water pipes, the combination and density of 2700K and 6000K LED tubes allows for a precise distribution of soft and qualitative light, providing a more delicate output closer to natural light than a single source would do.
In order to give more life to the spaces, we inserted a few elements that relate to the inhabitants in different ways. All of them are painted green and easily identifiable: new handrails, mailboxes, plates to hold plants, signage, small shelves, etc.
Apartments :
In each apartment, we considered the structural reinforcement approach to define new spaces. In this apartment, a central wooden beam is installed to support, perpendicularly, another fragile beam. The new truss acts as a transfer beam, spreading the load on the whole surface of the apartment.
The rest of the project is very simple, and takes advantage of the wooden structure to attach elements, lights and fixtures.
Architects : Nicolas Dorval-Bory Architectes
Area : 490 m²
Project : April 2018
Completion : December 2020
Client : Citynove / Groupe Galeries Lafayette